During the heyday of marble competition in the 1950s, the VFW sponsorship of state competitions received a degree of public recognition and children's interest.  For example, our Newsletter provided Roger Mazurkewicz's 1958 VFW Championship in New Jersey.  Children, however, have 'always had championships' that were important and significant to themselves and sometime to the neighborhood.  In fact, most of us are far more familiar with the "Championships awarded by the Neighborhood or on the Schoolyard" than those awarded by VFW or other fine, charitable organizations.
Today's profile gives us the Cole Avenue Marble Champion—Dudley Brutsche'— and his marble collection that remains today much as it was when Mr. Brutsche' acquired his collection in the 1920s.  First, just a quick note about "Cole Avenue" in 1916 when Dudley was born.  If we looked on a Dallas, Texas street map we would find the intersection of Cole Avenue and Armstrong street.  As Dudley grew toward his teen years, Cole and Armstrong was a middle class, stable, and safe neighborhood.  Dudley, like so many children, prior to home A/C and TV programming, spent most of his summers outside and in the neighborhood.  It is in the Cole and Armstrong neighborhood that Dudley became known as the Cole Avenue Marble Champion.  While an 'unofficial title,' Mr. Brutsche' prized this title above all other titles he acquired during his adult years as a respected businessman and executive with major real estate firms in Dallas/Fort Worth, Texas.
While Dudley's parents occasionally allowed him to purchase marbles from the Sear's Catalogs, most of the collection we are highlighting today was acquired by him during competitions with other children.  Throughout his life, when family or friends asked about the 'jar of marbles on the bookcase,' Dudley always talked about the joy of childhood competition and winning his marbles (e.g., compared to purchasing) in games of marbles.
In looking at the pictures we have, one can easily imagine a typical July day in 1926, 10 year old Dudley would have grab his marble bags shortly after breakfast leaving the family home in search for buddies and a game of marbles.  Dudley's marbles are in two sturdy bags made by his Grandmother (i.e., clearly an indication of parental support and encouragement for Dudley's marble activity).  One bag contains his Agate Shooters and one bag contains 200 plus marbles acquired over the summer.  He will be headed to one of the vacant lots in the neighborhood that has shade trees and sandy soil 'perfect for the game of marbles.'
We are indebted to Dudley Brutsche' daughter, Nancy B. White, for maintaining Dudley's Collection of Marbles and marble bags since his death.  Ms. White and her brother remember their father's marble stories as his 'favorite stories' of his early life on Cole Avenue.
Let me add a quick comment on Dudley's Collection as we see it today.  It contains 30 or so stone Agates Shooters and two hundred plus marbles consisting of Christensen, Transitionals, and early swirls.  While most of us maintain a collection of marbles that we proudly proclaim as "high quality or mint or wet mint."  In other words, we often look for marbles that have never been played with or at least show no damage.  Dudley's family tells me that he would be the very first person to declare his collection of marbles as, "played with." Indeed, Ms. White tells me that he would want his collection observed only in the context of a children's game with the 'nicks and scratches' that come with schoolyard play and games.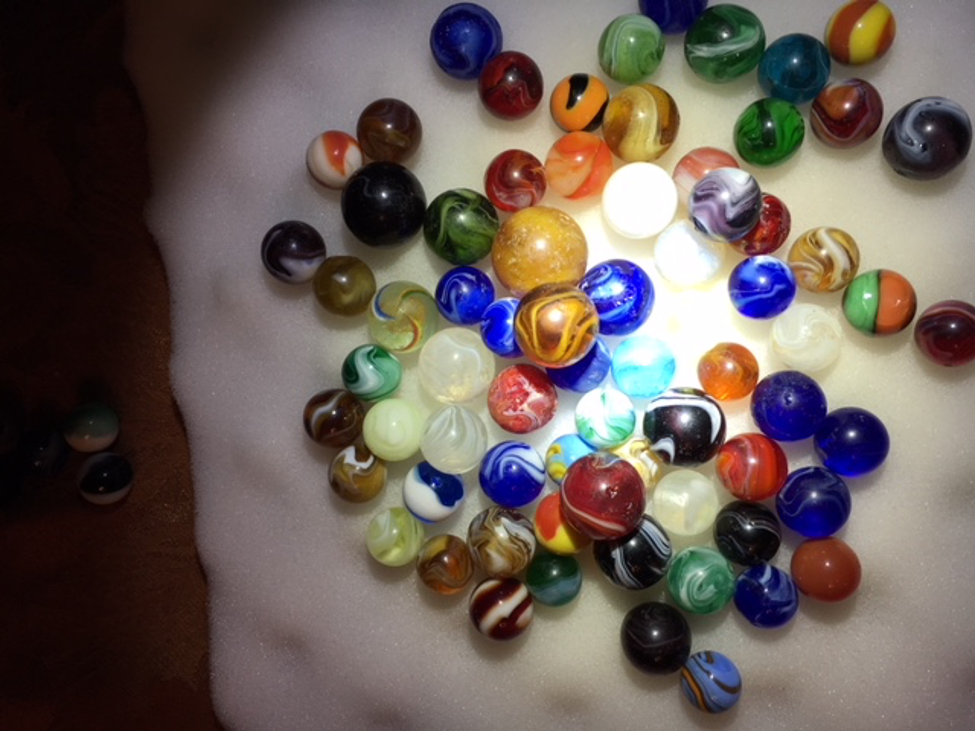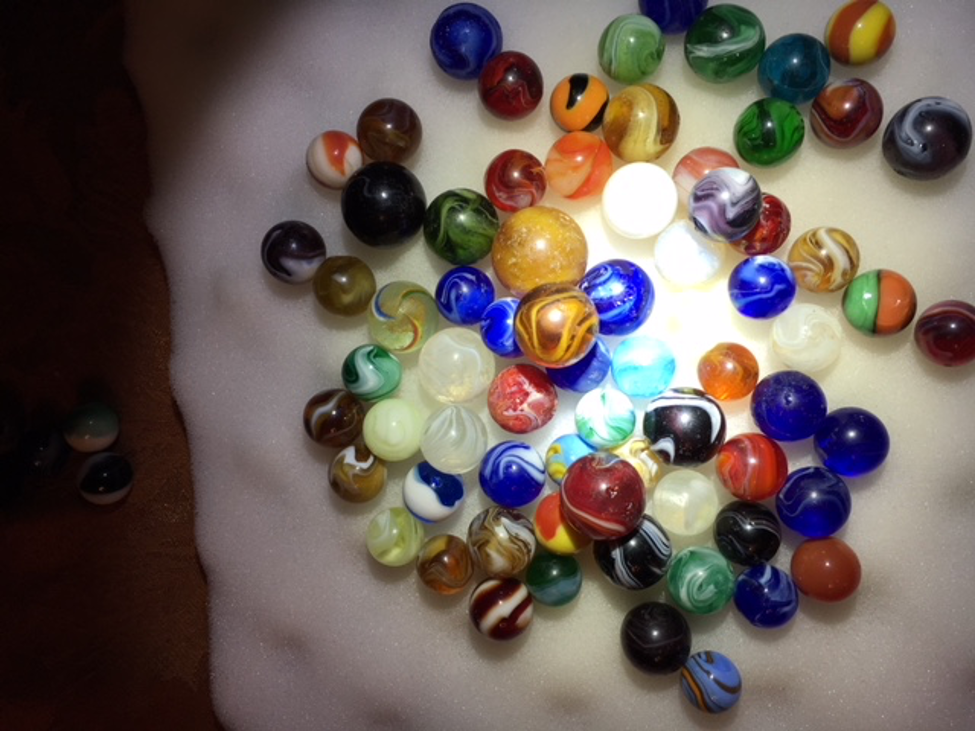 A set of Christensen Agate Company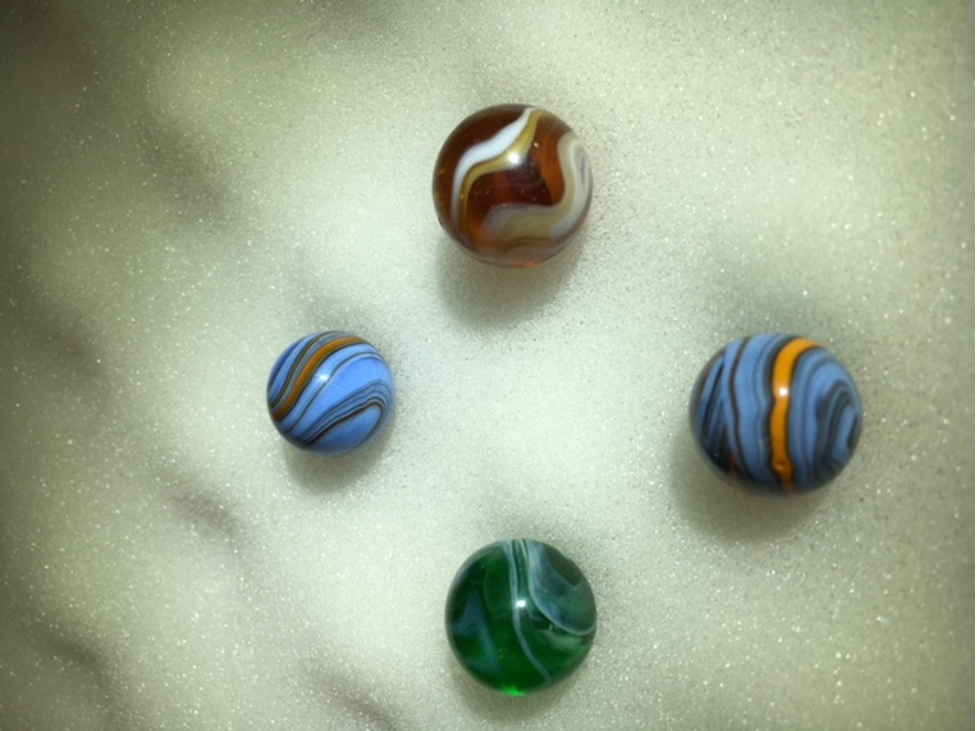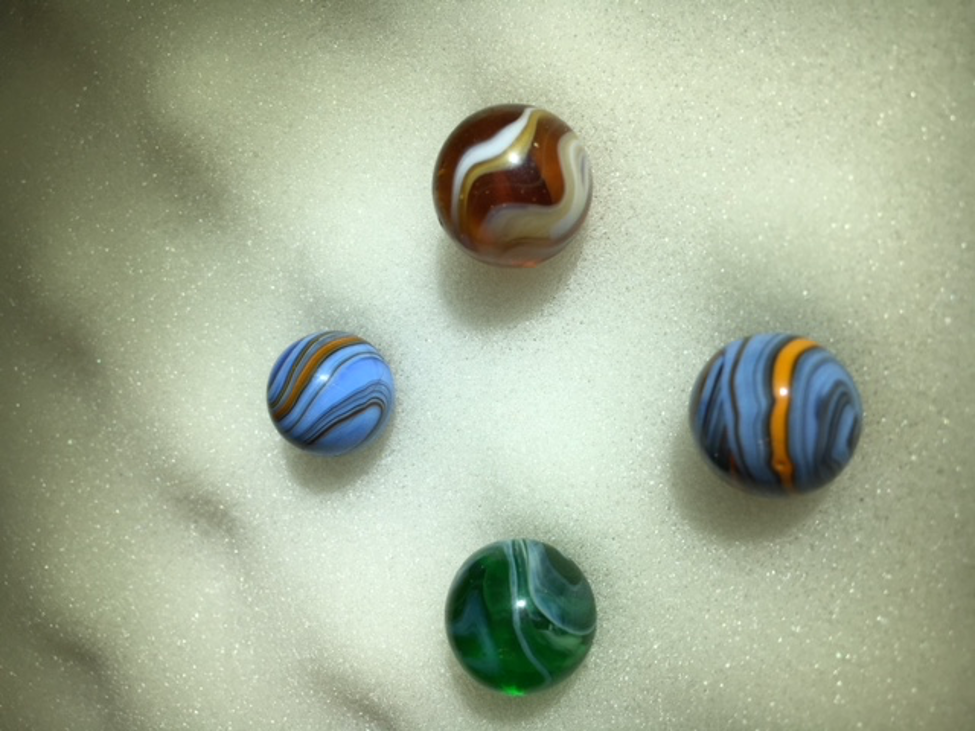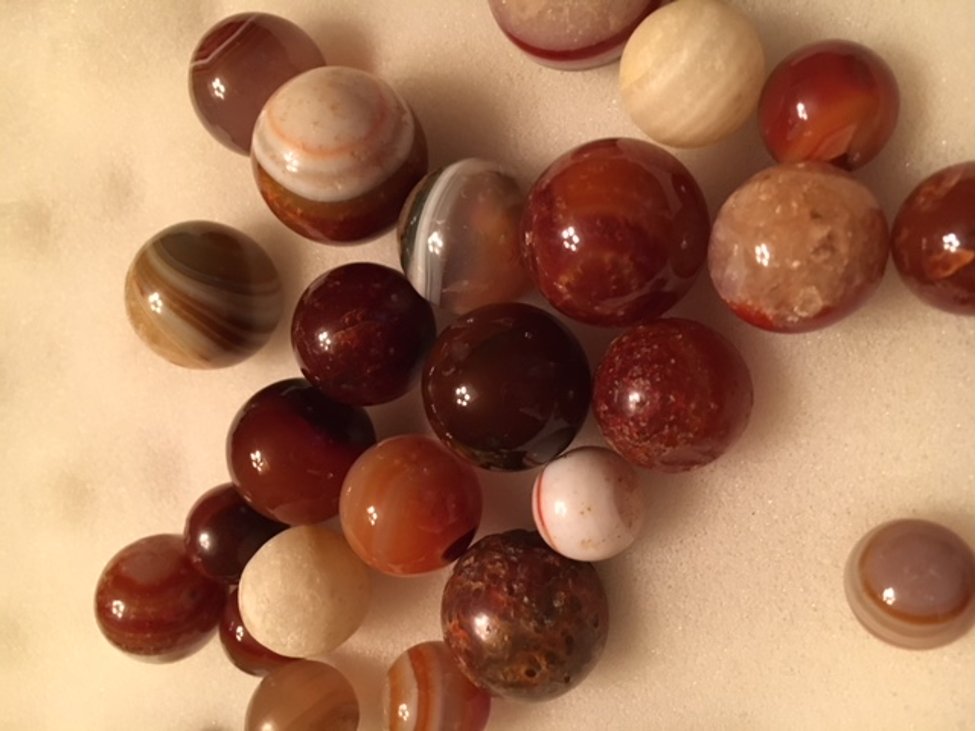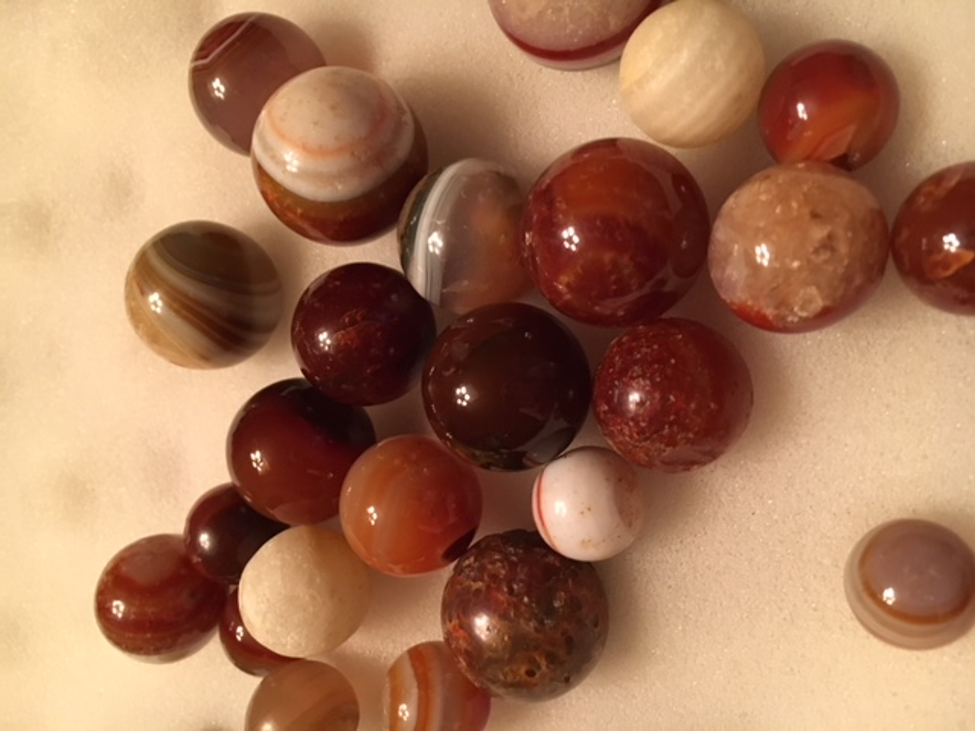 A portion of Dudley's Agate collection—agates were Dudley's favorite shooters.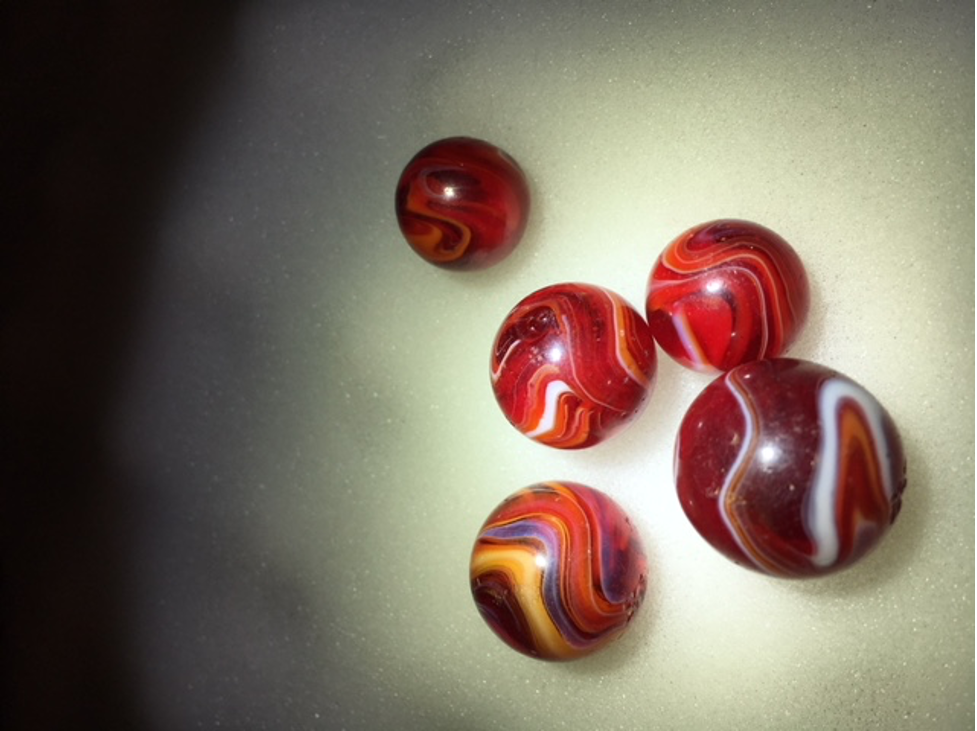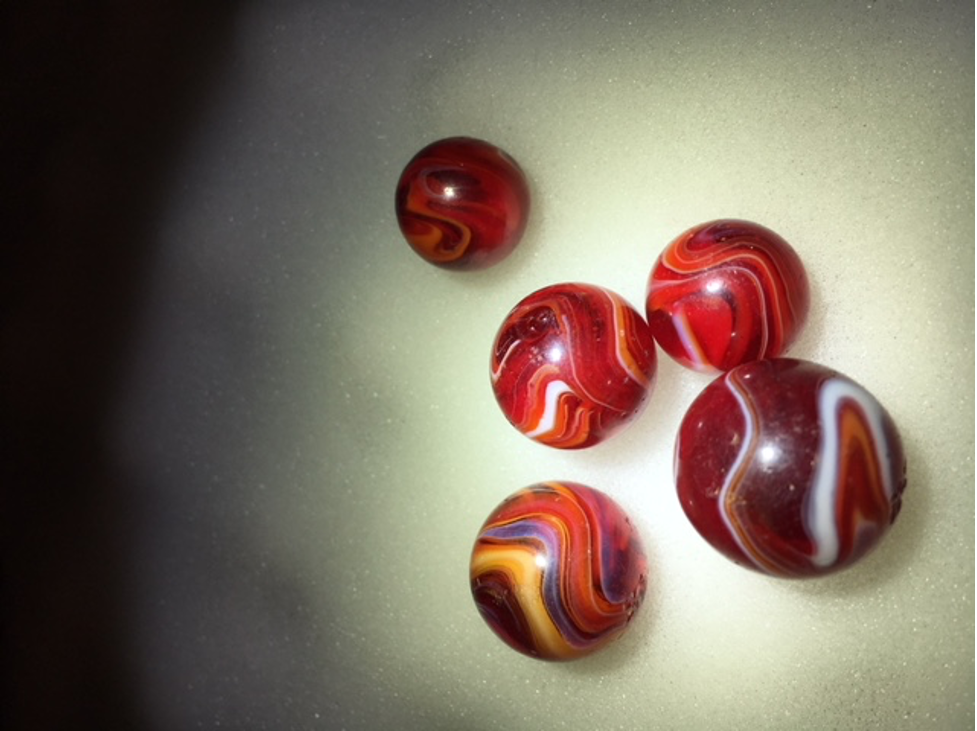 A set of five M.F. Christensen and Son Company Bricks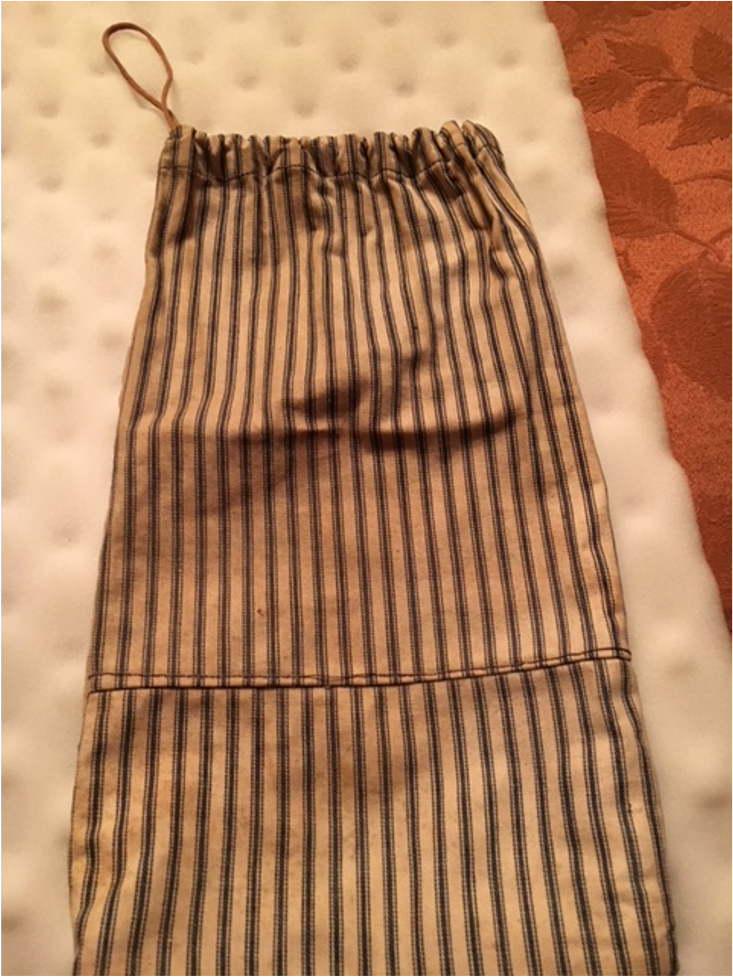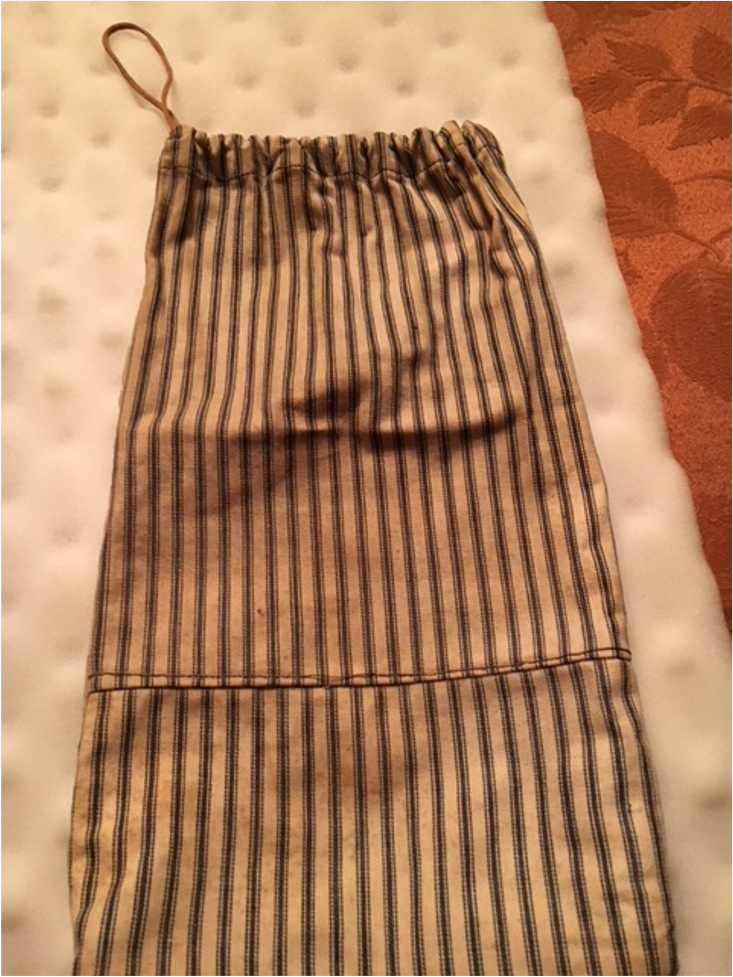 Dudley's Marble Bag made for him by his Grandmother, dating from 1926—28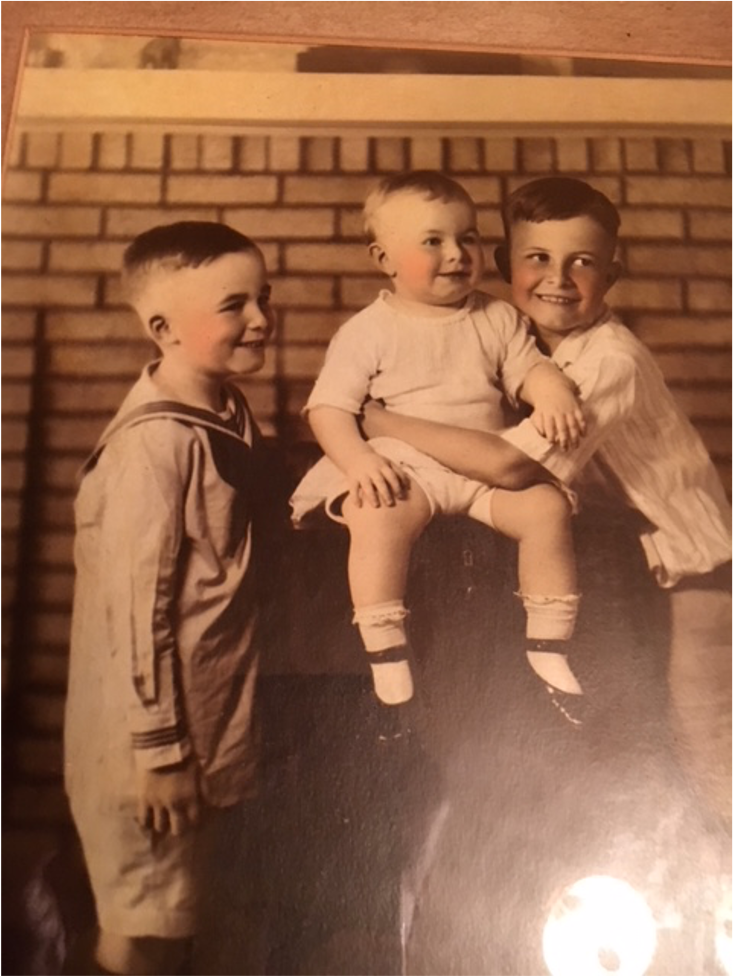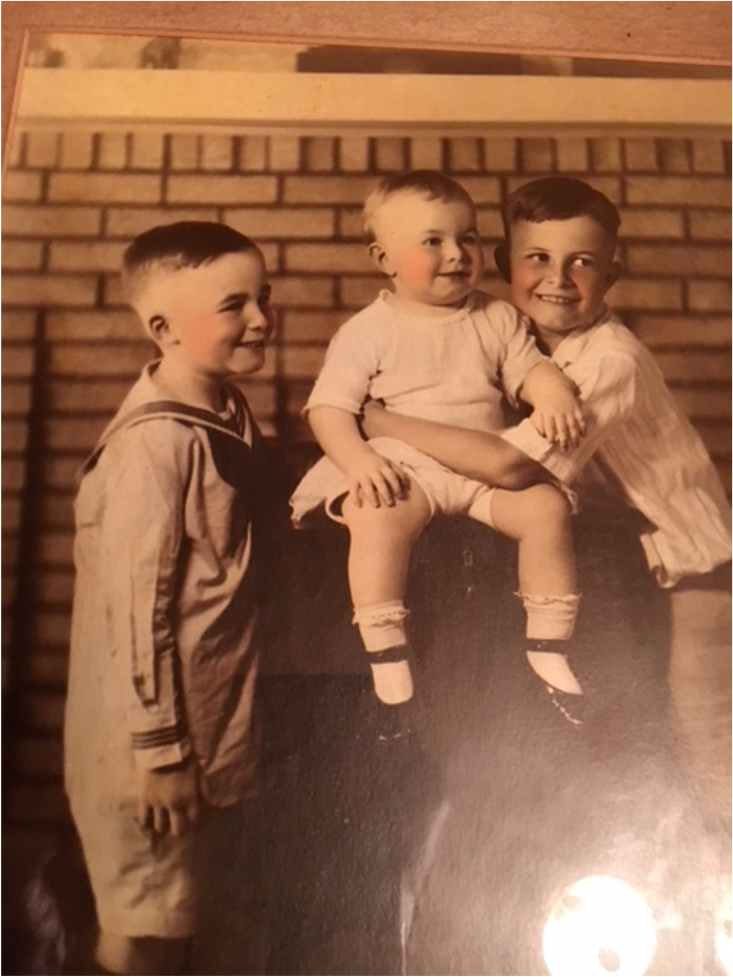 Dudley Brutsche' standing with his brothers