Texas Marble Collectors – A Brief History
In 2019, the Texas Marble Collectors (TMC), Inc., celebrated its 25thyear as a Texas recognized and incorporated non-profit organization.  The primary purpose of TMC is to provide information, education, and activities that support the identification, assessment, and enjoyment of marbles.
TMC's incorporation is the result of several individuals interest is supporting the marble hobby. Men and Women such as Jon Tays (deceased), Carroll Collier, Jane Armstrong, Walter Long, Bill Coleman, and Raymond Anderson were instrumental in establishing TMC. One of the most significant time periods for TMC was the 2007-2014 when Edna Eaton served as its President. Edna's leadership allowed TMC to celebrate its 20thuniversity by honoring Beri Fox, President of Marble King, and David McCullough.  At the end of 2014, Edna accepted leadership positions in her community; thus, asked TMC to allow her to continue to serve on the Board but not as president.
Prior to Edna's term as well as in recent years, Jane Armstrong, Jon Tays, and Lynn Johnson have served as Presidents. TMC is also indebted to the members that volunteer to serve a "Marble Show Coordinators/Directors."  Ron Roberts, Jane Armstrong, Bobby Newman, Calvin Griffith, Carroll Collier, and Lynn Johnson have coordinated multiple shows for TMC over the past 25 years.
Edna Eaton asked the organization to allow her to retire from our presidency this past November.  Edna served as our President from 2007 to 2014 and we tried make it a life-time appointment; but, Edna accepted leadership positions in her community which prevented her from continuing.  Edna, however, continues to serve on our TMC Board and is an active marble collector.
During Edna's leadership of our organization, TMC increased in membership and financial stability.  We had some of our most successful Marble Shows.  We all remember the 2010 Marble Show that honored Beri Fox and David McCullough.  Edna's leadership will be missed; but, we will continue to call on her for her help, assistance and marble knowledge.
Sponsors of the American Marble Hall of Fame  – April 2010 to Feb 2011
Celebrating 20th Anniversary of being an incorporated Marble Club (April 2013)
Club was founded by Jon Tays (pronounced Tice) of New Braunfels, TX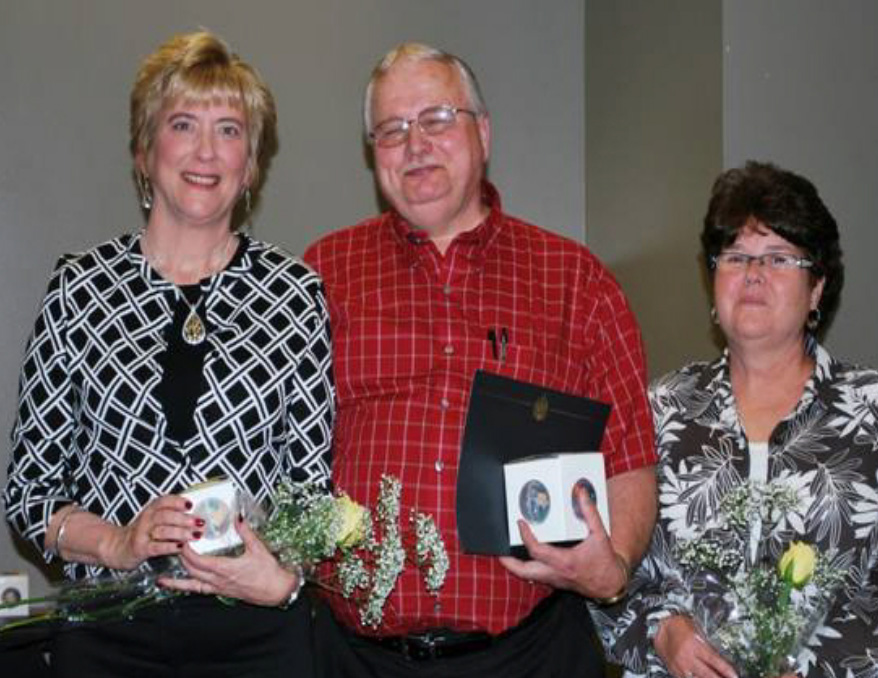 Hall of Fame honorees, Beri Fox and David McCullough; Bonnie McCullough, David's wife in April 2010.